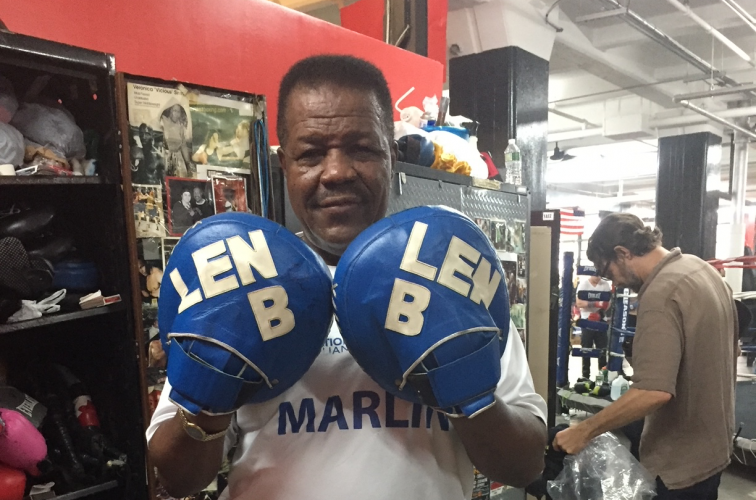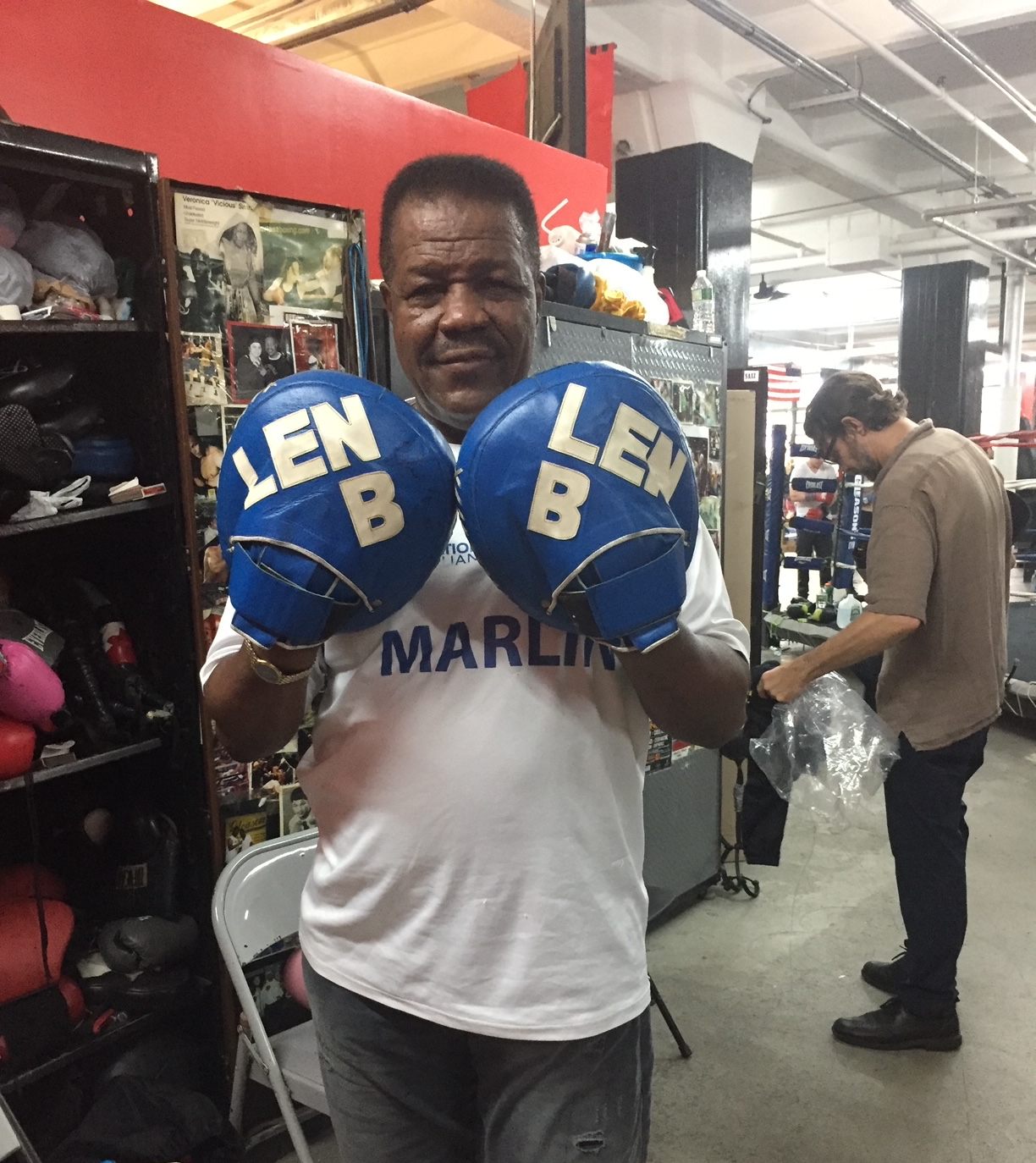 On my boxing film "Don't Quit Champ," First shoot day at Gleason's gym in Brooklyn, NY. I filmed that day with my pro-consumer Rebel Canon 100 and my iPhone. No lights with a lavaliere microphone. That day was March 2019 at 8:16 am. At that point, I only want to create a short, fun little film about my boxing trainer Lennox Blackmoore. I started training with Lennox Blackmoore at the World Famous Gleason's Boxing Gym in Brooklyn, New York City.
Spending many mornings, days, and nights at the gym. One day Lennox pulled down a torn, old-ragged photo book from the top of his locker. I was transfixed by the old black and white photos and newspaper articles. I was inspired enough by his experiences and began to use my filmmaking skills to record his stories. Lennox is quite a character, a rare and unique individual. He has reached his dreams and has the stories to prove it. We both agreed his story would make an excellent documentary. So, off we went, and I started doing more interviews in-between working paid contract work as a Producer/Video Editor plus recently working as a motion graphic animator for social media ads.
Getting punched by a professional boxer
One day at Gleason's Gym in Brooklyn, NY, I met my soon-to-be co-producer, Saloni Sharma. That day I was sparring with my other trainer, another ex-professional boxer Darius Ford. Darius is from another famous Guyanese fighting family. I was having a bit o fun with Darius and joking around about his old age, and Darius took offense. The next moment I thought, "I may get to experience the feeling of waking up staring at the ceiling lights." Darius showed me quickly what it is like to get hit by a ex-professional boxer. I suddenly pulled in my elbows and brought up my gloves as Darius came at me hard. I thought, "wow, this is a great experience, I am getting busted up by a ex-pro, and I am surviving… so far. Thank goodness the bell, and I made it to the end of the round. I smiled at Darius and told him I won't be cracking that joke again! As I recovered and looked out over the ropes at my fellow pugilist and future friend, and co-producer Saloni Sharma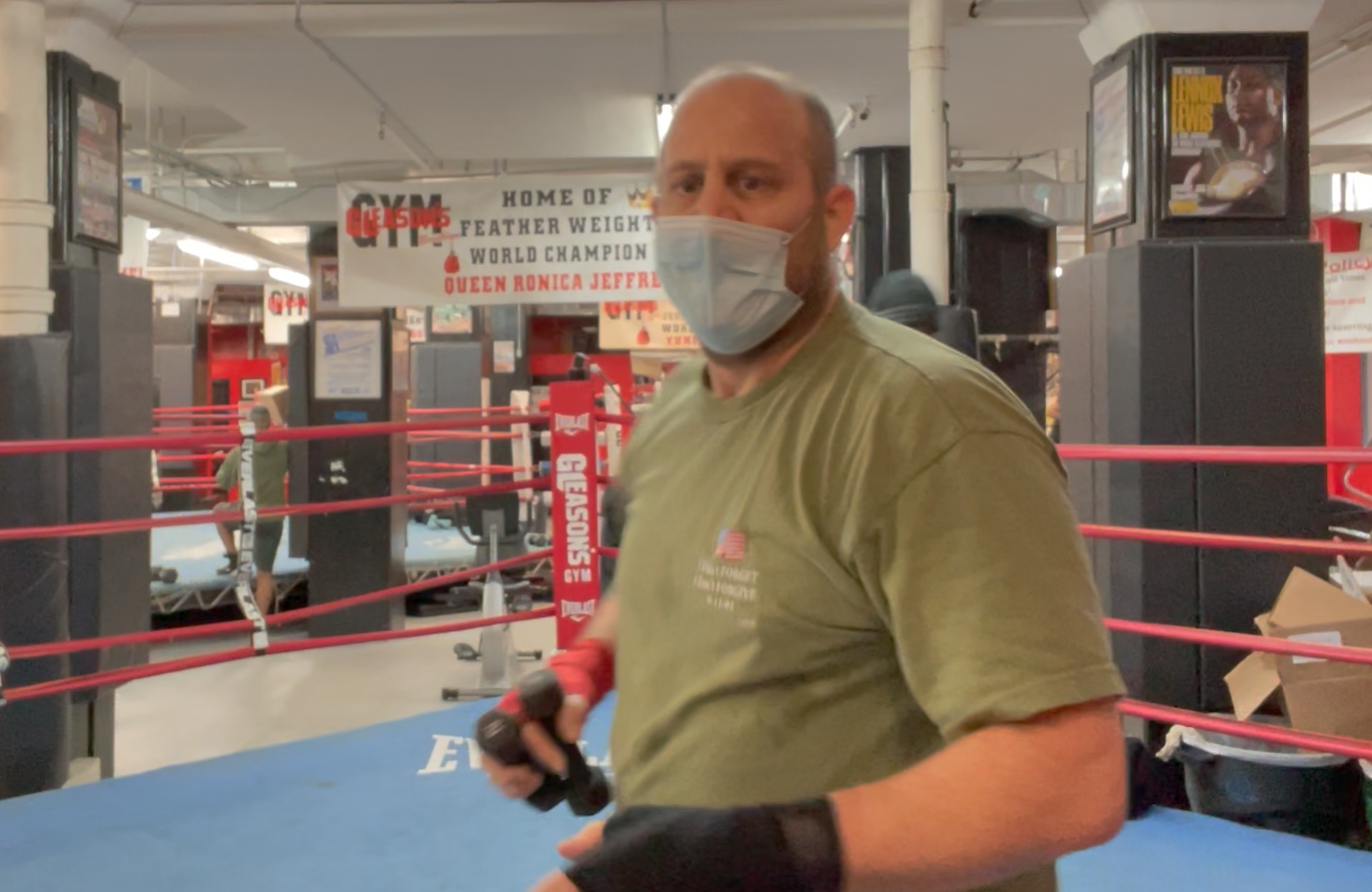 Saloni and Professional female Boxer Jenny. Saloni and Jenni had been watching Darius pummel me. As soon as I notice the two female fighters standing by the ring. I instantly started cracking jokes at them. "Man, I just beat the crap out of Darius's fist." Hahaha, we all laughed.
The Film Grows
Over the next couple of years, Saloni, Lennox, and I started discussing the film and how to get this project finished. Whenever we worked out simultaneously, Saloni would talk with me about the film. Saloni has a true passion for boxing, specifically for Lennox and his career. She would speak about Lennox's career and the different trainers. Saloni joked she acted as Lennox's manager, suggesting alternate interview ideas, other trainers, and boxers to interview for the film. Saloni has excellent experience working for the Brooklyn Chamber of Commerce and is great at bringing people together.
Love this blog post? You might find tons of value in these, too.